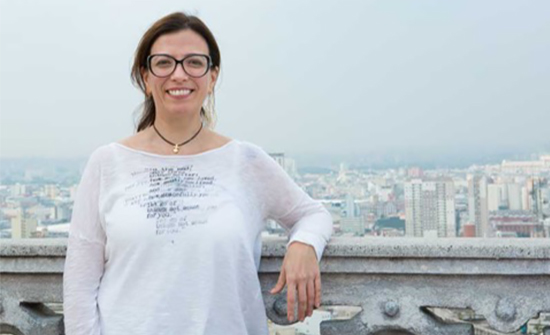 I am a medical doctor and earned my medical degree from the University of São Paulo Medical School (FMUSP). I completed my medical residency in Geriatrics and Gerontology at the General Hospital of FMUSP. I earned a postgraduate degree in Psychology – Bereavement Interventions from Instituto 4 Estações de Psicologia (Four Seasons Institute of Psychology). I have a specialization in Palliative Care from Instituto Pallium(Pallium Institute) and the University of Oxford. Among other publications, I am co-author of the book Cuidado Paliativo(Palliative Care) [not translated] issued by the Regional Council of Medicine of the State of São Paulo (CREMESP) (2008), and Manual de Cuidados Paliativos (Palliative Care Manual) [not translated] issued by the National Association of Palliative Care (ANCP) (2009 and 2012).
I am a partner at, and founder of, Associação Casa do Cuidar, Prática e Ensino em Cuidados Paliativos (Care Home Association, Practice and Teaching in Palliative Care). I served as the institution's president from March 2007 to March 2013. In that period, I organized and gave classes in multi-professional formation courses and in Congresses in Brazil. I have been serving as the institution's vice president since 2015.
At the Hospital Israelita Albert Einstein (Albert Einstein Israelite Hospital) I was responsible for preparing and implementing assistance policies and institutional training in Palliative Care and Pain Therapy according to the recommendations of a Joint Commission, and served as coordinator of the Pain Therapy and Palliative Care Group from January 2006 to July 2009.
I participated in the TEDxFMUSP event with the lecture "A Morte é um dia que vale a pena viver" (Death is a Day that is Worth Living) and have launched a book with the same title published by Editora Sextante, which is among its most recommended books.
Currently, I am a teacher at The School of Life and give classes on "How to Dealt with Death" and "Now to Have Better Talks". I coordinate an advanced course on Palliative Care at Associação Casa do Cuidar (Care Home Association).
Since 2015, I have been developing regular and intensive courses on Talks about Death with the purpose of overcoming the taboo of death. I also work in my private office providing care to patients on Geriatrics, Palliative Care and Mourning Support.